The leading designer and manufacturer of industrial computer, ACROSSER launches two new All-in-One gamming platforms systems for gaming…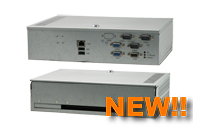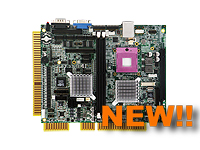 Using industrial PC as the hardware platform of gaming machine like video slot machine, poker, and video lottery terminal has been a trend to fulfill the longevity and graphic intensive demand of games. The leading designer and manufacturer of industrial computer manufacturer ACROSSER, launches its two new All-in-One gaming platforms for gaming machines and AWP application.

To reduce the system cost, and increase the reliability, an ideal PC-based gaming platform should be integrated into a single board with many specific features required on a gaming machine. ACROSSER's All-in-One products feature digital I/O with interrupt, timer, intrusion logger, SRAM, security, Random Number Generator, ccTalk, and secure Real Time Clock. All these off-the-shelf products are designed to meet GLI, BMM, Comma 6A/B and many other gaming regulations. ACROSSER also provides ODM services by modifying the standard products to meet the jurisdictions of specific countries.

2 more All-in-One gaming platform join ACE series
The two new All-in-One gaming platforms added to ACROSSER's ACE series include one board based on Intel 915GME chipset and a GME965 based gaming board. They enable the market to implement the game with the most advanced technologies from Intel and ACROSSER. The 915GME model ACE-B5296 is specifically designed for Italy Comma 6A/B AWP and VLT market. The GME965 gaming board ACE-B5692 supports not only Italian JAMMA but also popular 8-liner interfaces which enable this product being a global gaming machine platform. Another big advantage of these new ACE members is their multi video outputs capability. Both boards are equipped with dual independent VGA outputs and a PCI express x16 slot. Triple VGA output feature is also supported by these boards when an external video card is connected.

All products in ACROSSER ACE series are supported by the same AGC (ACROSSER Gaming Core) device driver and API for Windows XP and Linux operating system. This outstanding design reduces customer's development time and investment over gaming software. It also enables reusing the software investments on a wide range product line which are based on any ACROSSER ACE families.

The detail specification of these two impressed All-in-One gaming boards can be found in ACROSSER web site. ACROSSER will present its all cutting-edge gaming hardware at G2E exhibition in Las Vegas during 17-19th November 2009.